Helping BGR to redesign their website
Our client BGR is bridging the gap between the Middle East and Africa and the European Union through authentic sustainability reports, ethical business, and ESG practices. StarkSouk helped BGR to redesign its website.
Our client told us to do minimum use of stock images on their website. So our main challenge was to create attractive and modern designs using minimum stock images.
Our client wanted to launch his new website within a week. Therefore, we had only one week to design and develop their website.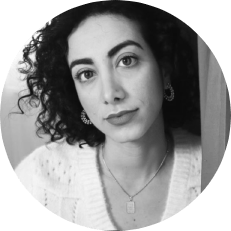 Chief Impact Officer of Brussels Global Review
StarkSouk and their team were really attentive, patient and careful to satisfy our requirements and requests. We had several messages and there wasn't one time when they weren't there to answer a question or clarify something. Moreso, the quality of their work was beyond our expectations. They delivered a stellar, professional, great looking website and even helped us in setting up our IT system, all for what we considered to be a very affordable price. Kind, and professional, StarkSouk is the exact company we could have wished for to launch our business in this world.
Calling all curious and passionate minds