Corporate video for a leading Ice-cream plant manufacturer
Our client is a leading manufacturer of Ice Cream Machinery and Dairy Processing Plant in Gujarat. With 30+ years of experience and over 2000+ clients, our client is a big name in the process industry. They want to build their corporate identity so that they can build brand awareness and expand their business globally.
We had to make a video that represents all the things about the company like vision, mission, work, process, products, and services in 3 minutes.
We had to create 3D models of all machines that represent the company all products.
We had to make the complete video in the given time as the company wanted to represent their corporate videos in their upcoming industry exhibitions.
First, we did a detailed discovery section with the client and understood their needs for this project. Following the discovery section, we defined the ultimate goal of this project. We did planning and strategy based on detailed industry and competitor research.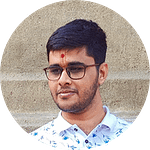 Marketing Head of Akshar Industries
Starksouk made an Akshar Industries Corporate Video (Ice cream machinery manufacturer & Dairy processing plant) and did an excellent job on it. Starksouk have clear imaginary vision to their customer's need. They are very professional and knowledgeable. They understand the client requirements clearly. I had very professional experience with starkSouk and on time service. Also gives value to the customer. I must prefer starksouk to grow your business.
Calling all curious and passionate minds